The luxury, history, romance and ambiance of Mayhurst await you
We invite you to relax and enjoy the luxury, ambiance and romance of the past when life was slower and more gracious. This marvelously restored plantation home of 1859 is the perfect place to stay in Central Virginia.
"Southern Charm at its best. Your hospitality, warmth and graciousness are both refreshing and comforting. We look forward to returning."
-A. & J. B.
"Pat and Jack, you helped to make our dream wedding a reality. Thank you for all you did to make our wedding weekend so special and one to last a lifetime."
-Maria and Chris
"Thank you both so much for your hospitality and southern charm. The Inn is exceptional and the experience as a whole was unforgettable."
-Matthew and Megan
If you have any problem using our website please call us at 540 672-5597. We can help!
---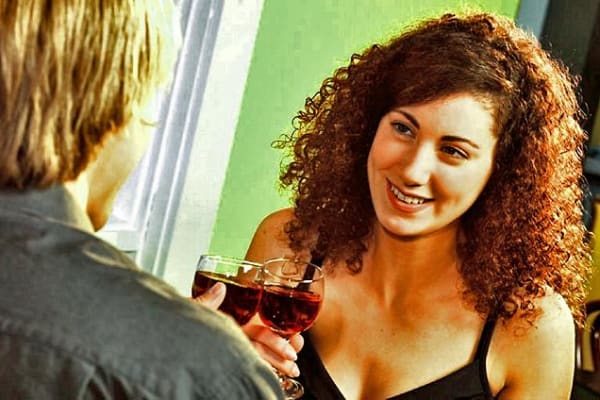 Be Smart - Book Direct!
You are Special - be treated that way.
Be a Smart Shopper - Book Direct and always get the best rate. Use the "Check Availability" button or send a message requesting special treatment or simply call us at 540 672-5597. Booking Direct is always less than you will get through the big on-line sites
Senior/AARP, Loyalty, Military and other discounts available
Get early arrival and late departures just by asking
Make your stay unique by adding special packages or features
Click here to Check availability or Call us at 540 672-5597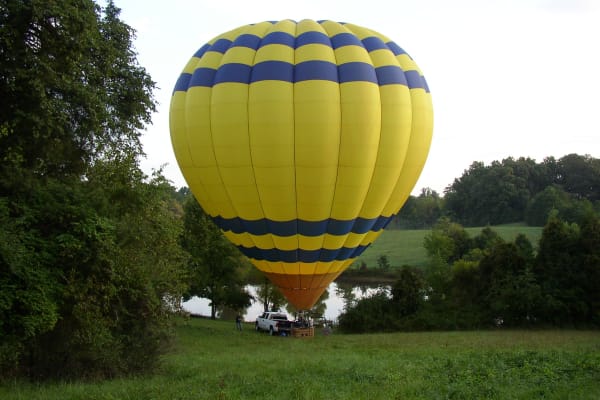 The Best Activities in the Area
You won't run out of things to do in and around Mayhurst Inn
Here's the top activities in the area:
Hot Air Ballooning - Check our Adventure Package with built in discounts
Sky Diving - https://www.skydiveorange.com - Get 10% off your room if you "take the dive"
James Madison's Montpelier - with Discount Tickets from Mayhurst Inn
Horseback Riding at Oakland Heights Farm
Kayaking on the Rapidan - https://www.rrkayakco.com - with another discount of course.
Golf at Meadows Farm (with the longest hole in the USA) - and - yep you guessed it - with a discount from Mayhurst
Visit 15 + Wineries, Breweries and Distilleries - with Tasting Certificate's provided by Mayhurst
Art studios, Antiques, Gift Shops
Dine, Dine, Dine at 22 Restaurants
Just relax and fall asleep in our hammock
See Area Attaractions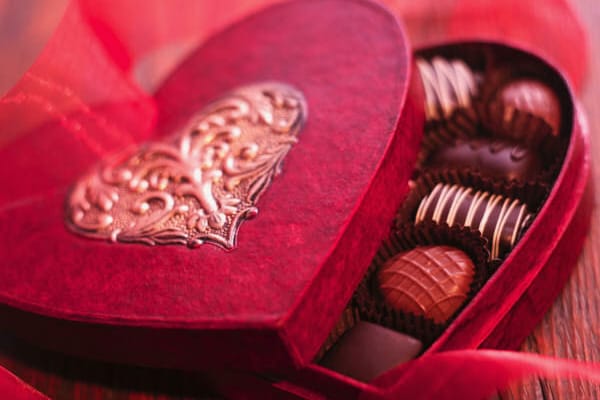 Make it Romantic
Your Stay at Mayhurst can be REALLY Special
Trying to impress that "Special Someone"? Celebrating an anniversary, engagement, birthday, or just want two wonderful days with someone you love? We have the solution - a two day romantic package with all the trimmings.
Package Includes:
2 nights in a beautiful guestroom
Full breakfast each morning
Champagne and Chocolate Dipped Strawberries in your room
A fresh floral arrangement in your room
Two in room Massages by your fireplace
$50 Restaurant Gift Certificate toward Dinner
Picnic basket for two
Wine, Cheese and Snacks each evening
See Packages
---
---
Mayhurst Welcomes you!
Mayhurst Inn is a luxurious Virginia Bed and Breakfast located in Orange, VA. The stunning 160 year old 9200 sq. ft. Plantation Manor House with eight unique guest rooms and suites will enchant you and provide the ideal back drop for a perfect getaway or vacation. Situated on 37 acres of the rolling Virginia Piedmont, surrounded by manicured lawns, multiple gardens, old growth trees and fields and a delightful pond. Your Innkeepers are your best source of information on restaurants, places to go, experiences to have, and things to do - we've been doing this for 15 years.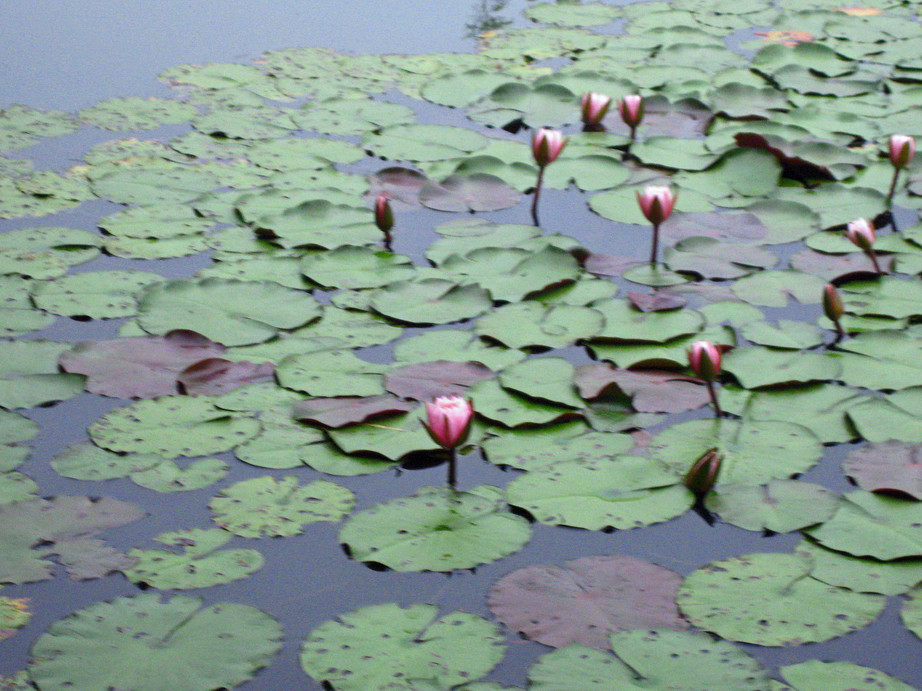 You will be transported away from today's day-to-day stress to a time and place where relaxation was a way of life. You will be pampered with luxury, fine Virginia Wines and unparalleled service.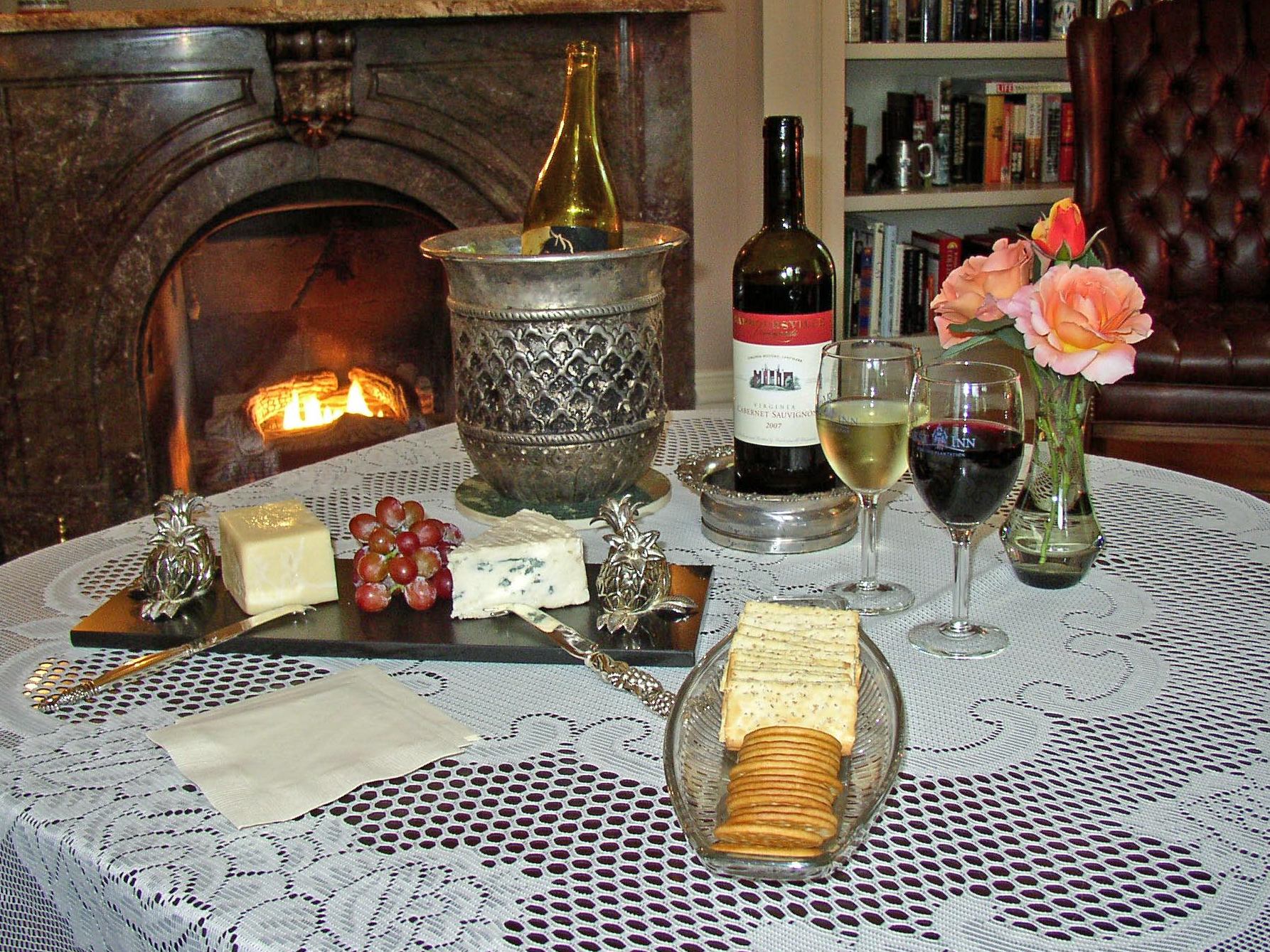 Our exceptional service and sumptuous breakfasts will amaze you.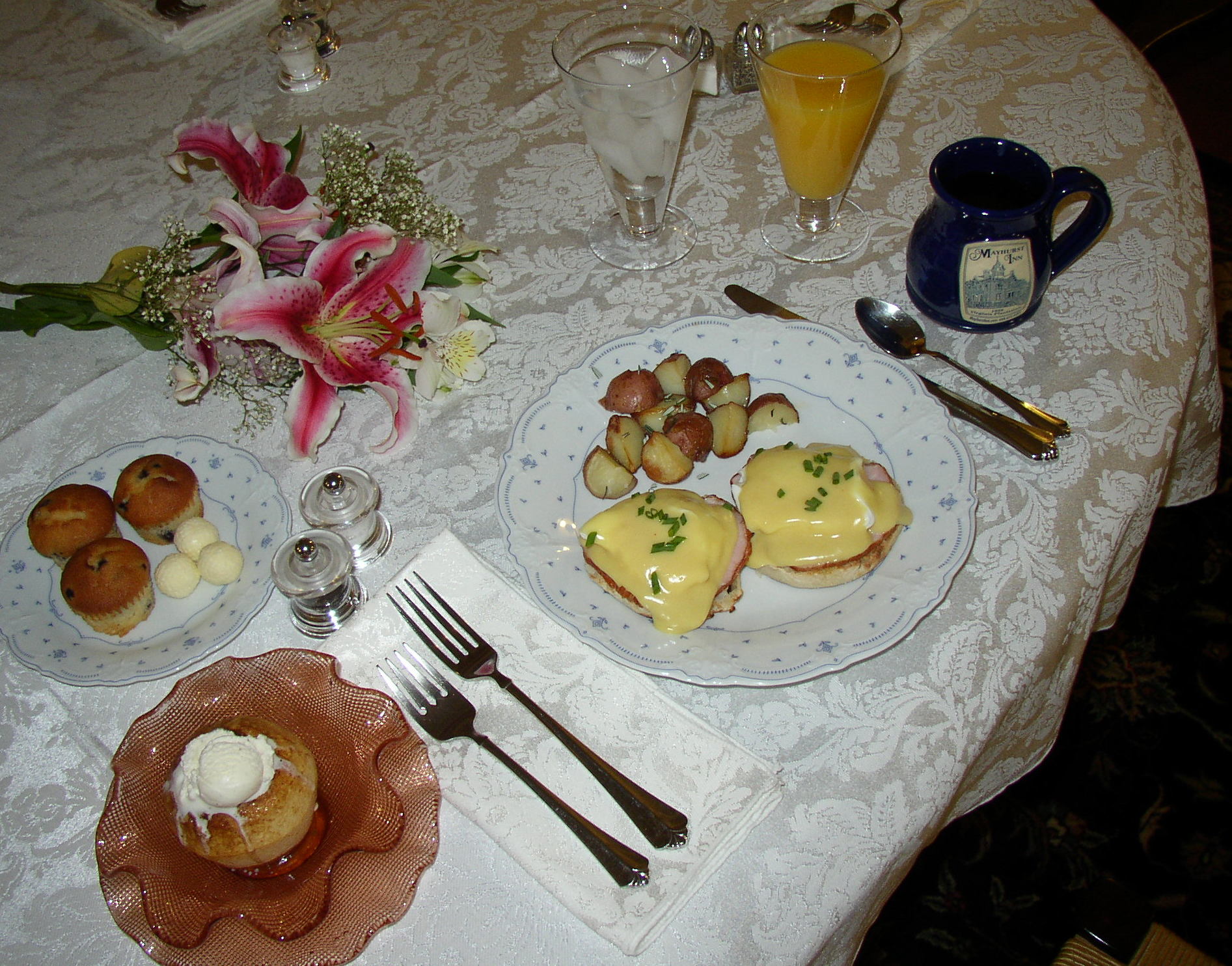 Come take pleasure in the "Plantation Experience" and enjoy the unique architecture and true Southern Hospitality.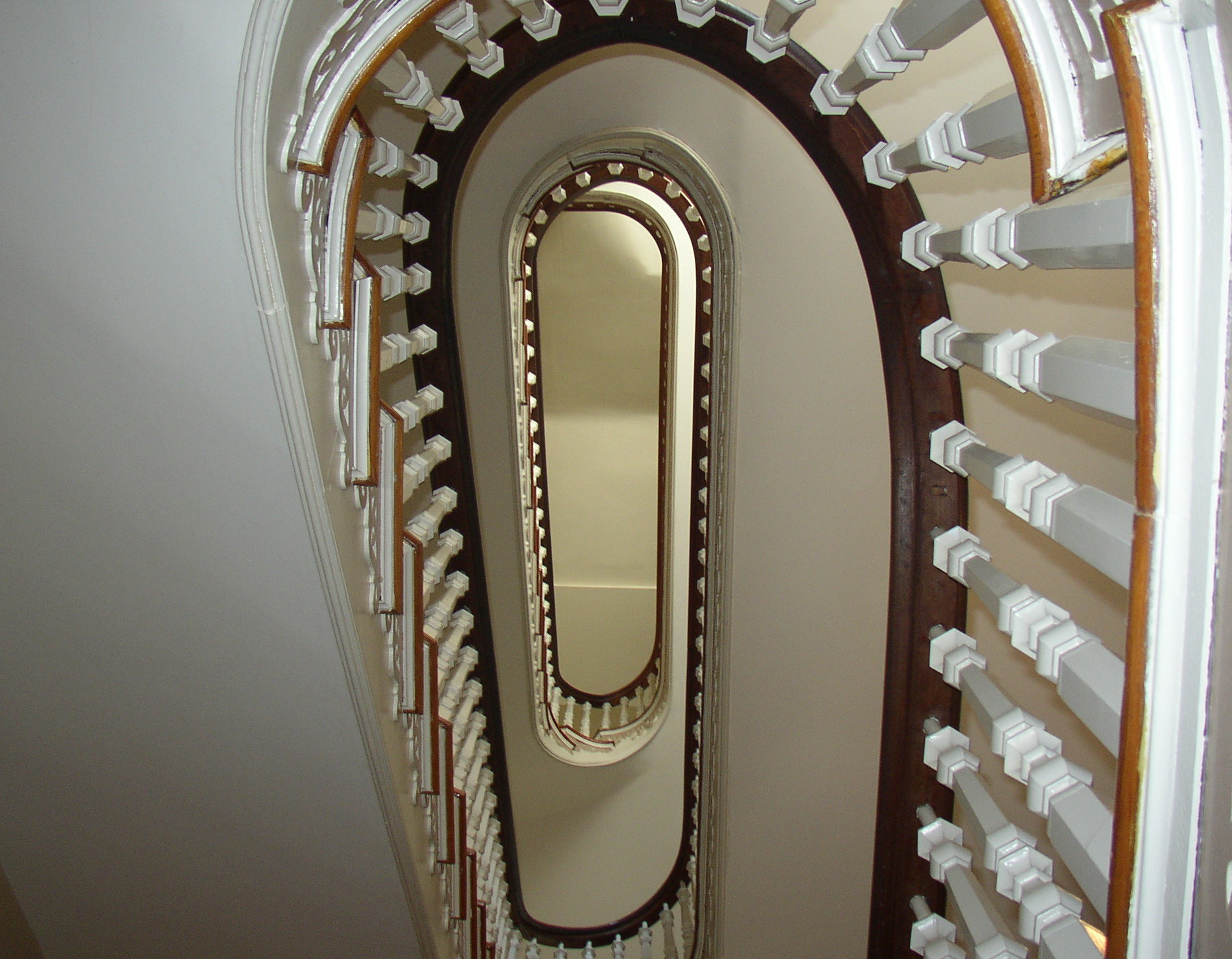 When you stay at Mayhurst you will be following in the footsteps of Generals Robert E. Lee, A. P. Hill and "Stonewall" Jackson. You can explore where 18,000 Confederate troops pitched their tents during the winter of 1863-64, see the Civil War Graffiti is scratched into the windows of the cupola, and stand where General Lee stood during the baptism of General Hill's daughter.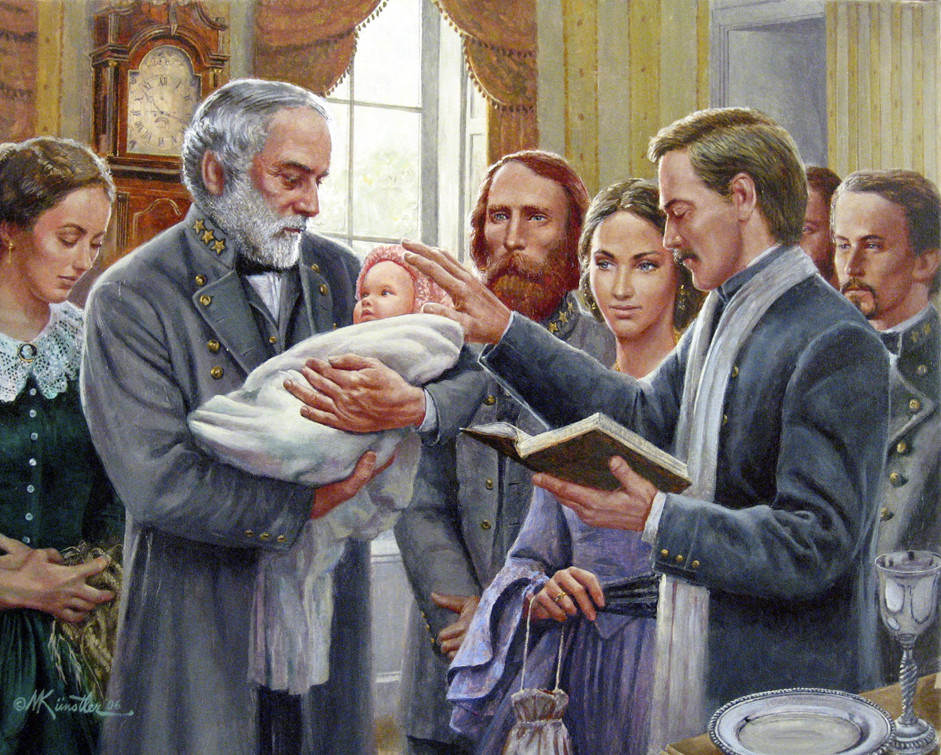 To create the "ultimate" Mayhurst experience we have created numerous Vacation and Romantic Packages. No matter what the occasion is, we have an all inclusive and discounted package that can meet your needs. Let us do the planning and coordination so that you and your significant other can simply enjoy the ambiance and luxury of Mayhurst. You can book our packages online.
In addition to our packages, we also have numerous Promotions including, business, senior, military, and multi-day stay discounts plus unique specials for short periods that often include substantial discounts. You may also build your own personalized package from our à la carte listing of extras including: fresh roses, in-room massages, champagne and strawberries and scrumptious picnics among many others.

Snacks, soft drinks, wine and cheese are served each evening from 5:30 PM to 7:30 PM. Three course full plantation style breakfasts are served daily. Snacks are always available in the library.Come enjoy the Mayhurst Experience.
View Accommodations
---
Come Find Us
---
Sign Up Today
Subscribe to our newsletter and be the first to learn about our seasonal promotions and special deals.
TripAdvisor Reviews
We strive to provide an exceptional level of service for every guest.Click on the Yelp Symbol to see reviews
Click on the Trip Advisor Symbol to see reviews